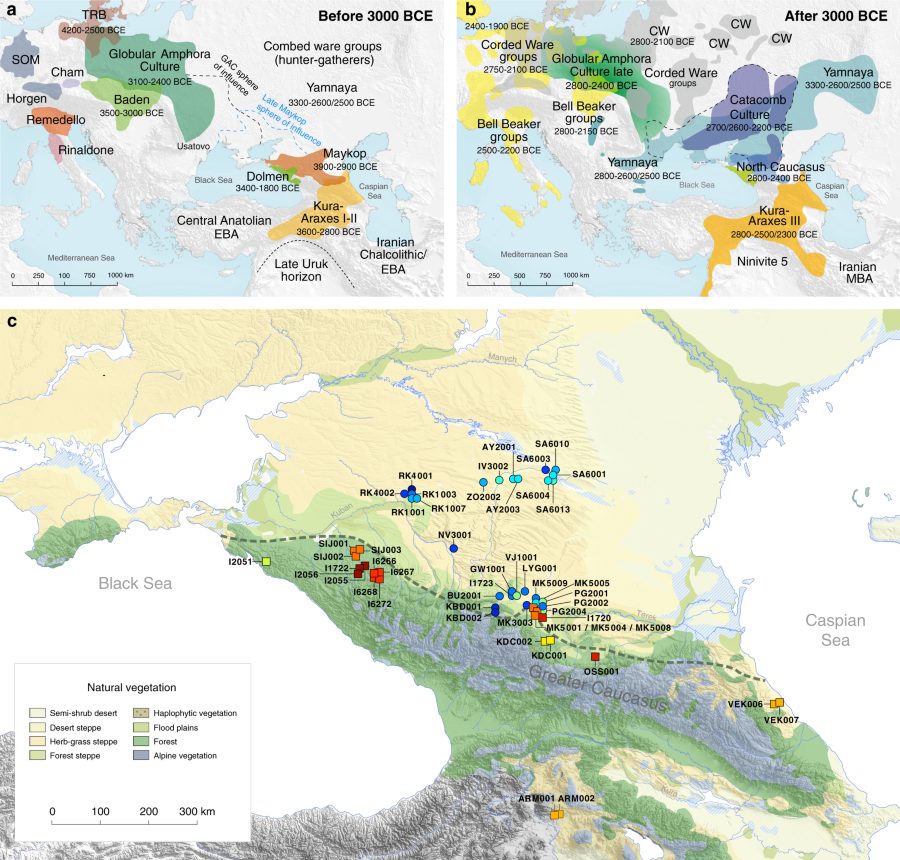 Dlaczego i Reich i indo-germańska wikipedia kręcą i kłamią?
Ten wpis nawiązuje do:
https://skrbh.wordpress.com/2019/09/01/198-000-lat-pra-slowianszczyzny-pochodzenie-pra-slowian-wedlug-skrbh-szkic-wstepu-i-podstaw-wspolczesnosci/
O przeciw-logicznej, przeciw-słowiańskiej i nazistowskiej propagandzie Reicha i jego kolegów z Max Planck Institute pisałem już tu:
https://skrbh.wordpress.com/2019/06/22/189-pra-dzieje-pra-slowianszczyzny-protokol-rozbieznosci-z-rudaweb-i-histslov-wg-skribh/
https://skrbh.wordpress.com/2019/06/16/188-pra-slowianie-indoeuropejczycy-r1a-histslov-jego-dziwna-mapka-i-to-co-z-tego-wynika-lub-nie/
https://skrbh.wordpress.com/2019/06/05/187-ganj-dareh-watpliwy-prapoczatek-hodowli-rolnictwa-i-pra-slowianszczyzny/
https://skrbh.wordpress.com/2019/05/17/186-pra-poczatki-pra-slowianszczyzny-przyczynek-do-dyskusji-i-ustalenie-wstepnego-protokolu-rozbieznosci/
https://skrbh.wordpress.com/2019/01/25/166-the-proto-indo-european-homeland-czyli-indogermanskie-kompleksy-fielko-giermancow-fielko-ormian-fielko-anatolijczykow-fielko-iranczykow-fielko-sindusow-fielko-finow-fielko-turkow-itp/
Bierzcie i czytajcie to wszyscy, albowiem oto jest ofitzjalna indo-germańska / fielko-germańska fietza, wsparta autorytetem Harwardu, Max Planck Institute w osobie prof. Davida Reicha.
Die Karten zeigen die vermutete geographische Ausbreitung und die Differenzierung der

indogermanischen Sprachen

bis ca. 500 n. Chr.

Mapy pokazują założony zasięg geograficzny i zróżnicowanie języków indogermańskich do około 500 roku naszej ery.
…..
(…) Diese These steht in starkem Zusammenhang mit der Anatolien-Hypothese, baut aber auf linguistische sowie genetische Daten aus den Jahren 2018 und 2019 auf. Analysen zur Ausbreitung der

Indogermanischen Sprachen

weisen auf eine

Urheimat im südlichen Kaukasus und dem nördlichen Iran

hin.[16][17]

Eine genetische Studie (

Wang; Reich et al 2018

) unterstützen diese These. Den Wissenschaftlern zufolge stimmt die

DNA der frühen Indogermanen mit den Bewohnern des südlichen Kaukasus und des nördlichen Irans überein

. Ihnen zufolge wanderten diese

Ur-Indogermanen einerseits nach Anatolien und andererseits Richtung Norden in die südlichen Steppenregionen in denen später die Yamna-Kultur entstand.

[18] (…)

(…)

Hipoteza ta jest silnie związana z hipotezą Anatolijską, ale opiera się na danych językowych i genetycznych z lat 2018 i 2019. Analizy rozprzestrzeniania się języków Indogermańskich / Indogermanische wskazują na ojczyznę na południowym Kaukazie i w północnym Iranie

[16] [17]

Badanie genetyczne (Wang, Reich i in. 2018) potwierdza tę tezę. Według naukowców DNA wczesnych Indoeuropejczyków zbiega się z mieszkańcami południowego Kaukazu i północnego Iranu. Według nich, te starożytni Indogermanie / Indogermanen migrowali z jednej strony do Anatolii, a z drugiej strony na północ w południowe regiony stepowe, w których później powstała kultura Jamna.

(…)
Doprawdy?!! Powtórzę: Doprawdy?!!
😍 😂 😳 😞 😖 LOL 😄 😆 😃 😍 😈
I to dlatego np. potomkowie tych Indo-Germanów, jak np. Baskowie z R1b i w 100% potomkowie Bell Beakers pochodzących ze stepu z kultury Jamowej / Yamna / Yamnaya,.. mówią w języku baskijskim, Nie-Indo-Germańskim, który to język jest porównywany do j. kartwelskich, jak j. gruziński..?!!
Ciekawe jest też np. to, że inne badania zaprzeczają wymianie genów z południa Skałkazu, a sam Skałkaz jest nazwany "barierą genetyczną", patrz:
https://onlinelibrary.wiley.com/doi/abs/10.1046/j.1529-8817.2004.00092.x
Mitochondrial DNA and Y‐Chromosome Variation in the Caucasus
I. Nasidze
First published: 02 June 2004
https://doi.org/10.1046/j.1529-8817.2004.00092.x
Summary
We have analyzed mtDNA HVI sequences and Y chromosome haplogroups based on 11 binary markers in 371 individuals, from 11 populations in the Caucasus and the neighbouring countries of Turkey and Iran. Y chromosome haplogroup diversity in the Caucasus was almost as high as in Central Asia and the Near East, and significantly higher than in Europe. More than 27% of the variance in Y‐haplogroups can be attributed to differences between populations, whereas mtDNA showed much lower heterogeneity between populations (less then 5%), suggesting a strong influence of patrilocal social structure. Several groups from the highland region of the Caucasus exhibited low diversity and high differentiation for either or both genetic systems, reflecting enhanced genetic drift in these small, isolated populations. Overall, the Caucasus groups showed greater similarity with West Asian than with European groups for both genetic systems, although this similarity was much more pronounced for the Y chromosome than for mtDNA, suggesting that male‐mediated migrations from West Asia have influenced the genetic structure of Caucasus populations.
…..
https://www.ncbi.nlm.nih.gov/pubmed/21917723
The Caucasus as an asymmetric semipermeable barrier to ancient human migrations.
Yunusbayev
doi: 10.1093/molbev/msr221. Epub 2011 Sep 13.
Abstract
The Caucasus, inhabited by modern humans since the Early Upper Paleolithic and known for its linguistic diversity, is considered to be important for understanding human dispersals and genetic diversity in Eurasia. We report a synthesis of autosomal, Y chromosome, and mitochondrial DNA (mtDNA) variation in populations from all major subregions and linguistic phyla of the area. Autosomal genome variation in the Caucasus reveals significant genetic uniformity among its ethnically and linguistically diverse populations and is consistent with predominantly Near/Middle Eastern origin of the Caucasians, with minor external impacts. In contrast to autosomal and mtDNA variation, signals of regional Y chromosome founder effects distinguish the eastern from western North Caucasians. Genetic discontinuity between the North Caucasus and the East European Plain contrasts with continuity through Anatolia and the Balkans, suggesting major routes of ancient gene flows and admixture.
…..
https://www.cell.com/current-biology/comments/S0960-9822(17)30695-4
Eight Millennia of Matrilineal Genetic Continuity in the South Caucasus
Ashot Margaryan
Published:June 29, 2017DOI:https://doi.org/10.1016/j.cub.2017.05.087
Summary
The South Caucasus, situated between the Black and Caspian Seas, geographically links Europe with the Near East and has served as a crossroad for human migrations for many millennia [1, 2, 3, 4, 5, 6, 7]. Despite a vast archaeological record showing distinct cultural turnovers, the demographic events that shaped the human populations of this region is not known [8, 9]. To shed light on the maternal genetic history of the region, we analyzed the complete mitochondrial genomes of 52 ancient skeletons from present-day Armenia and Artsakh spanning 7,800 years and combined this dataset with 206 mitochondrial genomes of modern Armenians. We also included previously published data of seven neighboring populations (n = 482). Coalescence-based analyses suggest that the population size in this region rapidly increased after the Last Glacial Maximum ca. 18 kya. We find that the lowest genetic distance in this dataset is between modern Armenians and the ancient individuals, as also reflected in both network analyses and discriminant analysis of principal components. We used approximate Bayesian computation to test five different demographic scenarios explaining the formation of the modern Armenian gene pool. Despite well documented cultural shifts in the South Caucasus across this time period, our results strongly favor a genetic continuity model in the maternal gene pool. This has implications for interpreting prehistoric migration dynamics and cultural shifts in this part of the world.
…..
https://www.biorxiv.org/content/10.1101/322347v1
The genetic prehistory of the Greater Caucasus
Chuan-Chao Wang
Posted May 16, 2018.
doi: https://doi.org/10.1101/322347
Abstract
Archaeogenetic studies have described the formation of Eurasian 'steppe ancestry' as a mixture of Eastern and Caucasus hunter-gatherers. However, it remains unclear when and where this ancestry arose and whether it was related to a horizon of cultural innovations in the 4th millennium BCE that subsequently facilitated the advance of pastoral societies likely linked to the dispersal of Indo-European languages. To address this, we generated genome-wide SNP data from 45 prehistoric individuals along a 3000-year temporal transect in the North Caucasus. We observe a genetic separation between the groups of the Caucasus and those of the adjacent steppe. The Caucasus groups are genetically similar to contemporaneous populations south of it, suggesting that – unlike today – the Caucasus acted as a bridge rather than an insurmountable barrier to human movement. The steppe groups from Yamnaya and subsequent pastoralist cultures show evidence for previously undetected farmer-related ancestry from different contact zones, while Steppe Maykop individuals harbour additional Upper Palaeolithic Siberian and Native American related ancestry.
Click to access 322347.full.pdf
I poniżej poprawiona wersja z tego roku. To z niej pochodzi zamieszczony na górze obrazek…
https://www.nature.com/articles/s41467-018-08220-8
Ancient human genome-wide data from a 3000-year interval in the Caucasus corresponds with eco-geographic regions
Chuan-Chao Wang, Sabine Reinhold, […]Wolfgang Haak
Nature Communicationsvolume 10, Article number: 590 (2019)
…..
Reich (i Haak też!) w swoich indo-germańskich, a właściwie fielko-germańskich twierdzeniach, powołuje się na dane z pracy Wang et al,.. tyle tylko, że one dowodzą czegoś ZUPEŁNIE INNEGO!!! (Tym gorzej dla danych, a co tam!)
Wg tej najnowszej, ale w sumie jedynie odświeżonej tzw. teorii armeńskiej, czy też jakoś irańsko-anatolijskiej inaczej, tzw. semicka haplogrupa J2 ma być tzw. indoeuropejska, a właściwie indo-germańska. Haplogrupa R1a właściwie nie ma z tym wiele wspólnego, itp!!!
Wygląda na to, że wg Reicha i niemieckojęzycznej wikipedii, itp, Pra-Indo-Germanie posiadali haplogrupę J2 i w dalszej kolejności haplogrupy R1b i R1a.
Wygląda na to, że Ariowie to już nie R1a Z93, ale J2. Wcześniej przyszli coś jakby z Ganj Dareh, a wcześniej… hm… To w sumie ofitzjalnie twierdzą indo-germańscy / fielko-germańscy naukowcy ze współczesnych Niemiec i USA!
WHG i EHG zupełnie dla nich nie istnieje! W sumie istnieje dla nich tylko CHG!
Czy J2 ma jakieś związki z ANE i Chłopcem z Mal'ta, skoro (wg Gaska) CHG już miał, jako swoją domieszkę 24,000 lat temu?
…..
Dlaczego i Reich i indo-germańska wikipedia kręcą i kłamią?
Kasa, misie, kasa i wszystko inne tyż!
To nie jest zabawa. To jest nic innego, jak ciąg dalszy pustynnego obrzezywania i wyniszczania pamięci o Tradycji Północno-Euro-Azjatyckich Łowców Zbieraczy, czyli Tradycji Naszych Słowiańskich Przodków!
Reich, jego koledzy z Max Planck Institute, Kristiansen i inni, z tymi ich tradycyjnymi goebbelsowskimi kłamstwami wpisują się w długą niechlubną listę indo-germańskich / fielko-germańskich kłamców i krętaczy.
Pra-Słowiańszczyzna, a następnie Słowiańszczyzna i to, co z niej po 2000 lat niszczenia zostało, to dla nich nadal śmiertelny wróg. Zacytuję tu nauczyciela nauczycieli Reicha i jego fielko-germańskiej kompanii…
Zwykła propaganda ma niewiele wspólnego z obiektywizmem i jeszcze mniej z prawdą.
Im większe kłamstwo, tym ludzie łatwiej w nie uwierzą.
Kłamstwo powtórzone tysiąc razy staje się prawdą.
https://pl.wikiquote.org/wiki/Joseph_Goebbels
Wcale Mię to wszystko już nie śmieszy, zwłaszcza po tym, jak "rzetelnie" do podobnych zagadnień podeszli i Rudaweb i Histslov, czyli "słowiańscy znawcy tematu". No cóż, trzeba brać się do roboty i zadeptać to neonazistowskie allo-allo kłamstwa w zarodku, albo czas zacząć się bać! 😦
…..
https://de.wikipedia.org/wiki/Indogermanische_Sprachen
Indogermanische Sprachen
Die indogermanischen oder indoeuropäischen Sprachen bilden die heute sprecherreichste Sprachfamilie der Welt mit etwa drei Milliarden Muttersprachlern. Ihre große Verbreitung ist das Ergebnis von Völkerwanderungen im Laufe der Jahrtausende und zuletzt auch der europäischen Expansion seit dem 15. Jahrhundert.
Die zu dieser Sprachfamilie gehörenden Sprachen zeigen weitreichende Übereinstimmungen beim Wortschatz, in der Flexion, in grammatischen Kategorien wie Numerus und Genus sowie im Ablaut. Als gemeinsamer Ursprung wird eine einzelne, vorgeschichtliche indogermanische Ursprache angesetzt, die in Grundzügen durch einen Vergleich der Einzelsprachen rekonstruiert werden konnte.
Indogermanische Sprachen (hellgrün dargestellt) neben den anderen Sprachfamilien der Welt (Abk. gemäß ISO 639-2/5: ine)
Die Bezeichnung
Die beiden gängigen Bezeichnungen sind Klammerbegriffe, die sich an der (vorkolonialen) geografischen Verbreitung der Sprachfamilie orientieren. Sie werden nach Wissen und Tradition des frühen 19. Jahrhunderts verwendet, als man vom Hethitischen und Tocharischen noch nichts wusste.
Der in der deutschsprachigen Linguistik gängige Ausdruck indogermanisch orientiert sich an den geographisch am weitesten voneinander entfernt liegenden Sprachgruppen des (vorkolonialen) Verbreitungsgebietes, den indoarischen Sprachen im Südosten (mit Singhalesisch auf Sri Lanka) und den germanischen Sprachen mit dem Isländischen im Nordwesten. Diese Bezeichnung wurde als langues indo-germaniques 1810 vom dänisch-französischen Geografen Conrad Malte-Brun (1775–1826) eingeführt.[1][2] Später wird Heinrich Julius Klaproth den Begriff "indogermanisch" in seiner 1823 erschienenen Asia Polyglotta im deutschsprachigen Raum einbringen. Franz Bopp (1833)[3] spricht hingegen von den "indoeuropäischen" Sprachen.
Die Wortbildungen indogermanisch und indoeuropäisch sind also nicht so zu verstehen, dass der rechts stehende Wortteil -germanisch / -europäisch den Kern des Wortes darstellte und folglich alle beteiligten Völker so einordnen würde. Auch der modernere Begriff indoeuropäisch muss (analog zu indogermanisch) verstanden werden als "Sprachen, die in einem Bereich von Europa bis Indien vorkommen". So sind z. B. Persisch, Kurdisch oder Armenisch "indoeuropäische" Sprachen, deren Heimat weder in Europa noch in Indien liegt, dasselbe gilt für die ausgestorbenen Sprachen Hethitisch und Tocharisch.
Einige Forscher stellen die früh abgespaltenen anatolischen Sprachen den gesamten übrigen indogermanischen Sprachen als Primärzweig gegenüber und bezeichnen die Gesamtheit dieser Sprachen als indohethitisch. Dieser Begriff wird in der Indogermanistik heute weitgehend abgelehnt, da der anatolische Zweig trotz seiner sicherlich frühen Abspaltung als einer unter mehreren Primärzweigen des Indogermanischen – wie z. B. Germanisch, Italisch, Keltisch oder Indoiranisch – angesehen wird. Völlig veraltet ist die im 19. Jahrhundert auch in der britischen Linguistik verbreitete Bezeichnung arische Sprachen. (In der englischsprachigen Literatur wird arisch (Aryan) allerdings weiterhin für die Untergruppe der indoiranischen Sprachen verwendet.)
Ursprung und Entwicklung
Die indogermanischen Sprachen werden als genealogisch verwandt betrachtet, d. h. als "Tochtersprachen" einer "Muttersprache" des nicht mehr erhaltenen Urindogermanischen (Proto-Indoeuropäisch (PIE)). Dass ihre Ähnlichkeit nur durch typologische Angleichung nach Art eines Sprachbundes zustande kam, kann aufgrund der zahlreichen regelmäßigen Entsprechungen ausgeschlossen werden. Die bereits seit langem bekannte Tatsache, dass die romanischen Sprachen als Nachfolger der lateinischen bzw. der vulgärlateinischenSprache anzusehen sind, sowie einige ähnlich gelagerte Fälle wie die skandinavischen Sprachen, führte zum Konzept der Sprachfamilie. Dieses wurde auch auf solche Gruppen von Sprachen übertragen, die in gleicher Art aus einer gemeinsamen Vorläufersprache hervorgegangen erschienen, aber nicht durch Texte bekannt waren, sondern deren einstige Existenz nur hypothetisch und rekonstruktiv erschlossen werden konnte. Bei der Rekonstruktion stützt man sich vor allem auf Gemeinsamkeiten der grammatischen Formen und auf verwandte Wörter (Kognaten). Eine hohe Anzahl an Kognaten weist auf eine genealogische Verwandtschaft hin, wenn der zu vergleichende Wortschatz aus dem Grundwortschatz stammt.
Im Sinne der Stammbaumtheorie hielt man das Altindische früher für die gemeinsame Urheimat des Indoeuropäischen. 1808 bezeichnete Friedrich Schlegel Indien als Urheimat der indoeuropäischen Völker und Sprachen. Da es sich mit der biblischen Überlieferung von der Urheimat der Menschen in Asien deckte, wurde der Gedanke schnell aufgenommen.[4]
Der florentinische Gelehrte und Kaufmann Filippo Sassetti, der über Konstantinopel und Teheran bis nach Indien reiste, begann sich neben seiner Handelstätigkeit auch für das Sanskrit zu interessieren. Um das Jahr 1585 bemerkte er die auffälligen Wortähnlichkeiten zwischen den indoarischen Sprachen und dem Italienischen.[5]
Bereits 1647 stellte der niederländische Linguist und Gelehrte Marcus Zuerius van Boxhorn erstmals eine grundlegende Verwandtschaft zwischen einer Reihe von europäischen und asiatischen Sprachen fest; ursprünglich bezog er in diese Verwandtschaft die germanischen sowie die "illyrisch-griechischen" und italischen Sprachen einerseits und das Persische andererseits ein, später fügte er noch die slawischen, keltischen und baltischen Sprachen hinzu. Die gemeinsame Ursprache, von der all diese Sprachen abstammen sollten, bezeichnete van Boxhorn als Skythisch. Er konnte sich allerdings mit dieser These im 17. Jahrhundert noch nicht durchsetzen.
1786 erkannte der englische Orientalist William Jones aus Ähnlichkeiten des Sanskrit mit Griechisch und Latein, dass es für diese Sprachen eine gemeinsame Wurzel geben müsse. Er deutete bereits an, dass dies auch für Keltisch und Persisch gelten könnte.
Der Deutsche Franz Bopp brachte 1816 in seinem Buch Über das Conjugationssystem der Sanskritsprache in Vergleichung mit jenem der griechischen, lateinischen, persischen und germanischen Sprache den methodischen Beweis für die Verwandtschaft dieser Sprachen und begründete damit die deutsche Indogermanistik. Diese indogermanische Ursprache ließ sich durch Rekonstruktion gewinnen (siehe dazu: Vergleichende Sprachwissenschaft).
Zur Verbreitung der indogermanischen Sprachen in Raum und Zeit und damit auch bezüglich ihrer Differenzierung und weiteren Entwicklung sowie zur Überlegung einer einheitlichen indogermanischen Protosprache versuchen verschiedene Theorien Erklärungsmodelle anzubieten. Vier bekannte Theorien sind die:
Der deutsche Linguist August Schleicher hat versucht, die Entwicklung und Verwandtschaftsstruktur der indogermanischen Sprachen in seiner berühmten Stammbaumtheorie darzustellen. In diesem Stammbaum gibt es sowohl gesicherte als auch spekulative Verzweigungen; letztere betreffen insbesondere ausgestorbene Sprachen, die keine Nachfolgesprachen hinterlassen haben. Schleicher versuchte das hypothetische Urindogermanische zu rekonstruieren, indem er sich ursprünglicher Formen verschiedener indogermanischer Sprachen bediente. Daraus entstand eine Übersetzung der sogenannten indogermanischen Fabel Das Schaf und die Pferde als Avis akvasasca.
Hermann Hirt gründete die Substrattheorie und gebrauchte dabei das Bild von Sprachschichten, die sich überlagern. Die sprachliche Grundlage für diese Überlagerungen ist das Substrat, auf welches sich das Superstrat als sprachliche Überlagerung auflegt oder aneinander anlagert, im Sinne einer Adstrat-Wirkung bei Zweisprachigkeit. So könnten immigrierende indogermanische Ethnien ihre Sprache auf die regionalen Völker übertragen haben.
Von Hugo Schuchardt und Johannes Schmidt stammte die Wellentheorie; sie ersetzt die Vorstellung eines Stammbaums, welcher sich aus einer indogermanischen Ursprache entwickelt haben soll, durch das Modell einer Welle mit konzentrischen Kreisen, die mit zunehmender Entfernung vom Mittelpunkt immer schwächer werden. Gemäß diesem Modell haben sich die verschiedenen indogermanischen Sprachgruppierungen und Einzelsprachen aus einer nur relativen ursprünglichen Spracheinheit ausgegliedert und in der Folge durch wellenartige Verbreitung zu sprachlichen Neuerungen über mannigfaltige Übergangsdialekte geführt.
Es können sowohl Wortwurzeln als auch morphologische und phonologische, ja sogar (mit Einschränkungen) syntaktische Merkmale des Indogermanischen rekonstruiert werden. Eine Grundsprache im Sinne eines präzisen kommunikativen Verständnisses wird mit dieser Rekonstruktion jedoch nicht erreicht.
"Urheimat"
Ausgehend von Wortstämmen, die allen indogermanischen Sprachen gemeinsam sind, versucht die Ethnolinguistik, in Zusammenarbeit mit der Archäologie  das Ursprungsgebiet der Indogermanen zu bestimmen und mit prähistorischen Völkern oder Kulturen in Verbindung zu bringen. Bei der Frage nach einer Urheimat ist allerdings immer zwischen einer hypothetischen sprachhistorischen Rekonstruktion örtlicher Einflussgrößen im Rahmen der Herausbildung der frühest fassbaren indogermanischen Wurzelwörter und demgegenüber einer Identifikation von Volk, Sprache und Raum (Kontinuitätstheorie) zu unterscheiden.
Einige Hypothesen sind erheblich vom Nationalismus geprägt oder wurden von einer Ideologie vereinnahmt (z. B. im Nationalsozialismus). Dies gilt z. B. auch für viele indische Wissenschaftler, die die indogermanische Urheimat in Indien selbst verorten und damit gleichzeitig die Trägerschaft z. B. der Harappa-Kultur den Indoariern bzw. ihren urindoiranisch– oder gar urindogermanischsprachigen Vorläufern zusprechen. Andere extreme Annahmen sehen die Urheimat z. B. in Südosteuropa oder ostwärts des Urals bis zum Altaigebirge
Literatur
Allgemeines, wissenschaftliche Publikationen
Grundlagen und Lehrbücher
Robert S.P. Beekes: Vergelijkende taalwetenschap. Een inleiding in de vergelijkende Indo-europese taalwetenschap. Het Spectrum, Amsterdam 1990. (niederländisch).

englisch: Comparative Indo-European Linguistics. An Introduction. 2. Auflage. Übersetzt von UvA Vertalers / Paul Gabriner. John Benjamins, Amsterdam / Philadelphia 2011 (1. Auflage 1995), ISBN 1-55619-505-2.

Warren Cowgill: Indogermanische Grammatik. Band I: Einleitung; Band II: Lautlehre. Begr. v. Jerzy Kuryłowicz, Hrsg.: Manfred Mayrhofer. Indogermanische Bibliothek, Reihe 1, Lehr- und Handbücher. Winter, Heidelberg 1986.
Benjamin W. Fortson IV: Indo-European Language and Culture. An Introduction. 2. Auflage. Wiley-Blackwell, Malden, MA / Chichester 2010 (1. Auflage 2004), ISBN 978-1-4051-8896-8.
Ernst Kausen: Die indogermanischen Sprachen. Von der Vorgeschichte bis zur Gegenwart. Helmut Buske Verlag, Hamburg 2012, ISBN 978-3-87548-612-4.
Michael Meier-Brügger: Indogermanische Sprachwissenschaft. Walter de Gruyter, Berlin 2010 (9. durchges. u. erg. Aufl.), ISBN 3-11-025143-4.
Oswald Szemerényi: Einführung in die vergleichende Sprachwissenschaft. Wissenschaftliche Buchgesellschaft, Darmstadt 1990 (4. Aufl.), ISBN 3-534-04216-6
Eva Tichy: Indogermanistisches Grundwissen. Hempen, Bremen 2000, ISBN 3-934106-14-5.
Historische Werke
Bertold Delbrück: Einleitung in das Studium der indogermanischen Sprachen. Ein Beitrag zur Geschichte und Methodik der vergleichenden Sprachforschung. Bibliothek indogermanischer Grammatiken. Band 4. Breitkopf & Härtel, Leipzig 1919 (6. Auflage).
August Schleicher: Compendium der vergleichenden Grammatik der indogermanischen Sprachen. Böhlau, Weimar 1861/62, Olms, Hildesheim 1974 (Nachdr.), ISBN 3-487-05382-9.
Beziehungen zu anderen Sprachfamilien
Uralisch
Kartwelisch
Thomas V. Gamkrelidze: Kartvelian and Indo-European. A Typological Comparison of Reconstructed Linguistic Systems. In: Bulletin of the Georgian National Academy of Sciences, Band 2, Nr. 2, 2008, S. 154–160.
Thomas V. Gamkrelidze, Givi I. Mačavariani: Sonantensystem und Ablaut in den Kartwelsprachen. Tübingen 1982.
Semitisch/Afroasiatisch
Allan R. Bomhard: The 'Indo-European-Semitic' Hypothesis Re-examined. In: The Journal of Indo-European Studies, Band 5, Nr. 1 (spring 1977), S. 55–99.
Albert Schott: Indogermanisch-Semitisch-Sumerisch. In: Helmut Arntz (Hrsg.): Germanen und Indogermanen, Band 2, S. 45–95. Heidelberg 1936.
Hermann Möller: Semitisch und Indogermanisch. 1. Teil: Konsonanten. Kopenhagen 1906.
Hermann Möller: Indogermanisch-Semitisches Wörterbuch. 1911.
Nostratisch
Archäologie und Urheimat
David W. Anthony: The Horse, the Wheel and Language. How Bronze-Age Riders from the Eurasian Steppes Shaped the Modern World. Princeton University Press, Princeton, NJ 2007, ISBN 978-0-691-14818-2.
David W. Anthony / Don Ringe: "The Indo-European Homeland from Linguistic and Archaeological Perspectives". In: Annual Review of Linguistics. Heft 1, 2015, S. 199–219 (annualreviews.org).
Linus Brunner: Die gemeinsamen Wurzeln des semitischen und indogermanischen Wortschatzes – Versuch einer Etymologie. Francke, Bern, München 1969.
Luigi Luca Cavalli-Sforza: Gene, Völker und Sprachen. Die biologischen Grundlagen unserer Zivilisation. dtv, München 2001, ISBN 3-423-33061-9
Thomas W. Gamkrelidse / Wjatscheslaw Iwanow: Die Frühgeschichte der indoeuropäischen Sprachen. In: Spektrum der Wissenschaft. Dossier. Die Evolution der Sprachen. Spektrumverlag, Heidelberg 2000,1, S. 50–57. ISSN 0947-7934
Marija Gimbutas: The Kurgan Culture and the Indo-Europeanization of Europe. Selected Articles from 1952 to 1993. Institute for the Study of Man, Washington 1997, ISBN 0-941694-56-9
Marija Gimbutas: Das Ende Alteuropas. Der Einfall von Steppennomaden aus Südrussland und die Indogermanisierung Mitteleuropas. In: Archeolingua. series minor 6. jointly ed. by the Archaeological Institute of Hungarian Academy of Sciences and the Linguistic Institute of the University of Innsbruck. Archaeolingua Alapítvány, Budapest 1994 (auch als Buch). ISSN 1216-6847 ISBN 3-85124-171-1
James P. Mallory: In Search of the Indo-Europeans. Language, Archaeology and Myth. Thames & Hudson, London 1989, ISBN 0-500-27616-1
James P. Mallory / D. Q. Adams (Hrsg.): Encyclopedia of Indo-European Culture. Fitzroy Dearborn, London 1997, ISBN 1-884964-98-2
Georges-Jean Pinault: La langue poétique indo-européenne – actes du colloque de travail de la Société des Études Indo-Européennes. Leuven, Peeters, 2006, ISBN 90-429-1781-4
Colin Renfrew: Archaeology and Language. The Puzzle of Indo-European Origins. 2. Auflage. University Press, Cambridge 1995 (1. Aufl. 1987), ISBN 0-521-38675-6
Colin Renfrew: Die Indoeuropäer – aus archäologischer Sicht. In: Spektrum der Wissenschaft. Dossier. Die Evolution der Sprachen. Spektrumverlag, Heidelberg 2000,1, S. 40–48. ISSN 0947-7934
Elmar Seebold: Versuch über die Herkunft der indogermanischen Verbalendungssysteme. In: Zeitschrift für vgl. Sprachforschung 85-2:185-210.
Jürgen E. Walkowitz: Die Sprache der ersten europäischen Bauern und die Archäologie In: Varia neolithica III, 2004, ISBN 3-937517-03-0
Colin Renfrew: Marija Rediviva DNA and Indo-European Origins. THE ORIENTAL INSTITUTE LECTURE SERIES, 30. Oktober 2017. online
Populäre Darstellungen
Weblinks
Einzelnachweise